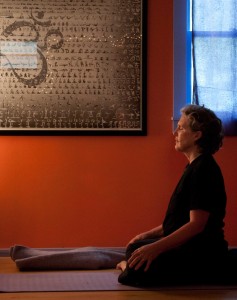 ~
Sacred Space
– Yoga is an opportunity to slow down and experience the stillness within. Upon entering, we suggest you leave any cares or worries behind, keeping conversation to a minimum, respecting the sacred space and other students.
~Sign-in & Payment – Please be sure to sign-in at the front desk. All payments, including punchcards, unlimited passes and gift certificates can be placed in the "payment jar". Please let our teachers know if you need assistance.
~Yoga Mats & Props – The Yoga Space provides yoga mats and props for your convenience.
~Restroom/Changing Room – Our restroom and changing room are not clearly visible! They are located in the adjacent building. Please ask and we'll be happy to show you where they are.
~Arrive On Time – Doors open 10 minutes before class time. Please make every effort to arrive to class on time, giving yourself the gift to unwind, settle in and relax. If you do by chance arrive late, please enter quietly and respectfully.
~Parking – We have ample parking in the studio parking lot free of charge.
Thank you for respecting our studio policies. We look forward to seeing you in class!