200-HOUR MANTRA TEACHER TRAINING & STUDY IMMERSION in the lineage of Namadeva Acharya (Thomas Ashley-Farrand)
2017-2018 Trainings:
October '17-May '18, Keene, NH
July 2018, Blue Spirit Costa Rica, dates tba
Please visit the Mantra Teacher Training page http://theyogaspacenh.com/mantra-teacher-trainings/200-hr-mantra-teacher-training/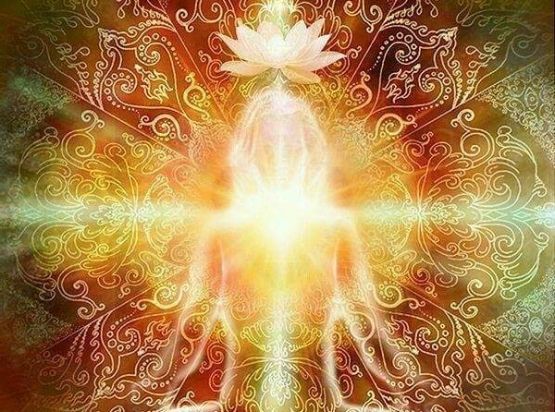 LIGHT FOR THE SOUL
An Online 40-Day Supported Mantra Practice
Created and Offered by Rajeshwari Gretchen Carmel
(Senior Teacher in the lineage of Namadeva Acharya, Thomas Ashley-Farrand)
Nov. 1st – Dec. 10th, 2017 
Namaste,
You are invited to join me in a very powerful and sacred 40-day supported mantra practice. The repetition of mantra, called japa, is an ancient meditative tool which can reduce karma and ease suffering, bringing us closer to our true potential.
A 40-day practice constitutes a complete discipline and is considered by many traditions the minimal amount of time to heal/shift/change and transform. Anyone can practice mantra. You do not need to have any previous experience with yoga or mantra or have any specific spiritual belief to fully receive the benefits.
ABOUT THIS PRACTICE: 
Light for the Soul
How do you keep connected to spirit? How do you nurture, expand, and utilize the light that already exists within? How do you invite and build light for increased awareness, protection and healing?
Light for the Soul is a gentle reminder that we are already and always connected to a powerful source of light. Infinite, transcendent, divine. Even in the midst of daily life, stress, personal and global challenges, we still have the resources to tap into our greatest potential. Negativity can deplete us, rob us of vitality and pull us off course.  
Being reminded of the deep well of abundance and connection to the light within and around us is vital during these times. It gives us an anchor to rest upon, a wellspring to relax into, a familiar safe refuge.
Chanting the ancient vibrations of Sanskrit in a collective group, we will build the energy internally, bathe in light and expand/utilize these energies in whatever form is needed in our individual lives. In doing so, we effect all beings.
This practice is designed to:
1) Call upon, attract and bring in higher light vibrations to help nourish the soul,
2) Increase awareness of subtle energies in the "near surround" such as the elements of nature (earth, water, fire, air, ether), the plant and animal kingdoms, the celestial realms,
3) Lighten any heaviness around issues of health, abundance, relationships, spiritual advancement,
4) Bring clarity and strength to areas of healing, 
5) Provide "kavacha", a protective shield to guard the physical, emotional, mental bodies and help build resistance to any invasive/negative energy.   
Infinite, transcendent, divine.
We balance internal and external abundance.
Join me, as we dissolve barriers through sound, connection and awareness.
Whether we seek balance in the areas of physical or mental health, finances/career, relationships or spiritual advancement/illumination, mantra disciplines give us the opportunity to accelerate the journey of personal transformation.
Here's how this 40-Day Supported Mantra Practice works:
On October 31st you will receive the mantra practice in its entirety online with recordings of the mantras and details on the practice. There are varying lengths to the practice which range anywhere from 3-20 minutes. You can choose which form is best for you. The mantras do not change. The mantras are then chanted daily, at your convenience, for 40-days from Wednesday, Nov. 1st through Sunday, December 10th.
This practice includes several mantras and instructions for the discipline, mantra recordings, the benefit of the daily collective healing group energy, weekly newsletters, and 40-day online support if needed, plus OPTIONAL participation in a private Facebook forum page.
 There are 2 ways to participate
in this 40-Day Supported Mantra Practice:
$54-This includes the benefit of the daily collective healing group energy, weekly newsletters, optional private Facebook group forum and 40-day online support.
$81 ($108 value)-This includes the benefit of the daily collective healing group energy, weekly newsletters, optional private Facebook group forum, 40-day online support, PLUS A PRIVATE PHONE CONSULTATION WITH RAJESHWARI SCHEDULED WITHIN THE 40-DAYS.
Groups of 6 or more participants can receive additional guidance and support on organizing and facilitating group chants during the 40 days. A wonderful teaching for yoga teachers/studio owners/health care practitioners. Please contact me for details and/or questions.
You'll be participating with like-minded folks all around the globe, contributing to a collective mission of peace and transformation.
Materials for this practice will be sent out on October 31st.
Chanting in this way as a group, with the same mantras during the same 40-day period, can bring tremendous results. The energetic support intensifies the practice and brings great possibility for growth and life changes.
I look forward to sharing this journey with you!
In Love and Service,
Rajeshwari
Additional Note: Upon registration, it is appreciated, for integrity purposes, that the sacred materials of this mantra practice and the intended 40-day practice outlined, be used only by the registrant, and not copied or distributed in any way.
For your convenience, you can register online below:
40-Day Mantra Price Options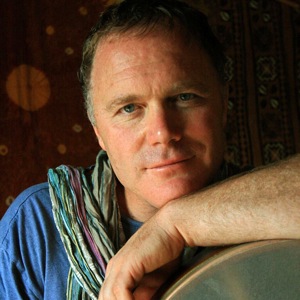 DRUMSTORY with John de Kadt
Saturday, Nov. 4th, 7-9pm
$20 in advance/$25 at door
Summary:
Story means "store house. When a story possesses reminders and meaning needed during challenging times they become wisdom stories, sacred stories or places of treasured remembrance. It is then, when we have lost our way, that we can reach back into the "store house" of our ancestors to remember and revision what it is we burn for and how to awaken.
For all of human history we have been sharing in the oral tradition of storytelling. It was a central vehicle for humans to impart wisdom, entertain, teach and retain information from generation to generation.
In the past 100 years this enchanting, educational and heart-warming art has been all but lost on modern culture.
Come join us for a mesmerizing evening of wisdom stories and drumming with acclaimed world traveling percussionist, poet and storyteller John de Kadt. This event is oriented towards adults however it is certainly a magical journey for all humans big and small who love to be carried on the wings of adventure, myth and magic.
Drumstory Testimonials:
"How can you put words to such a nourishing deliciousness for the soul, Tremendous healing ….Joyous. I'm Very Grateful to John de Kadt for sharing his gifts and reminding us of the strength of our traditions. ~ Karen Brousseau
"John has an amazing ability to bring ancient wisdom stories to life in a way that brings us to a deeply interior space. The drums hypnotize you in a way that enhances your hearing and the stories resonate on a truly vibrational level. There is a magic, excitement, and mystery to johns storytelling that leaves one deeply contented."
~ Mike Houlihan
My 11 year old god daughter said:
"That's the best story I have ever heard. I never want to leave this place"
~ Lisa Silverman
"I love John de Kadt .. he is a brother of my heart and to all in recovery. Hearing the music, the story and the humor involved in his delivery just sends me. My favorite part of the story was when the horse said he knows a lot about women and what they want, fresh organic kale. I felt like a child at bedtime."
~ Nanci Weston Adair
"I can't recommend this mans drumming and story telling enough! Don't miss an opportunity to behold the magic."
~ Erin Curren
BIO:
John de Kadt: is an internationally acclaimed percussionist, poet, and storyteller. John plays ethnic percussion instruments from across the globe and has a passion for spoken word, whether it's in poetry, song, rap, or story. He plays with kirtan artists worldwide and is a founding member of the well-known devotional group The Hanumen. Motivated by a love of the earth, community, and wisdom traditions, John's poetry and story stirs the heart and awakens us towards a remembrance of ourselves and the wildness of the natural world. His sixth album, Speak, was just released in fall of 2016.
website
Johndekadt.com
Music videos by John de Kadt below….
https://www.youtube.com/watch?v=hDVP-ksqABY
https://www.youtube.com/watch?v=1Ee9u-4TJ7E
https://www.youtube.com/watch?v=O5gJ1uv2JF4&t=103s
Price Options for DRUMSTORY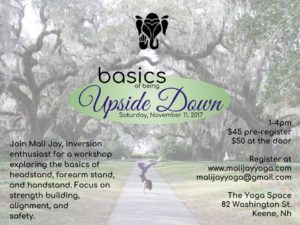 BASICS OF BEING UPSIDE DOWN with Mali Jay
November 11th, 1-4pm
Join Mali Jay in a 3 hour workshop breaking down the basics of headstand, forearm stand, and handstand. During this workshop, the body will be warmed and strengthened with an artfully crafted vinyasa flow, the mind eased with plenty of safety tips, and the soul soothed with a flipped perspective. Join in at any level. Some yoga experience recommended.
$45 Pre-register
$50 at the door
Register with Mali at 484-340-7219 or at malijayyoga@gmail.com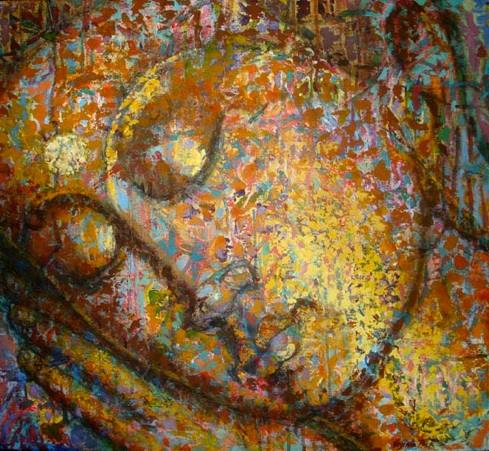 AUTUMN YOGA NIDRA with Deborah Buffum
Saturday November 25th, 1-3pm
Yoga nidra is an ancient and powerful technique of conscious , systematic relaxation for the mind, body and spirit. During yoga nidra the mind enters a state of consciousness between waking and dreaming where deep healing and growth can take place.
Benefits of yoga nidra are boundless. One can improve memory, increase knowledge and creativity and receive inspiration. One hour of yoga nidra provides the benefits of three to four hours of deep, restful sleep.
Gentle yoga postures will be utilized before the yoga nidra practice to release any tension. Energizing tea will be served directly following the practice for centering and grounding.
 "The intuitions received in yoga nidra enable one to find within himself the answers to all problems. One's true nature and integrity manifest,  enabling him to live a meaningful and peaceful life in any environment. "~Swami Satyananda Sarswati
Yoga Nidra fee: $35
Bring a friend: 2/$60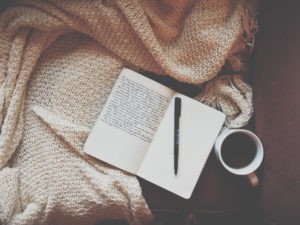 DEEP REST
A Year's End Integration through Journaling and Deep Relaxation
with Gretchen Carmel (Rajeshwari)
Sunday, December 17th
3-5pm
Through a journaling process, we will look within and review the past year: significant things that have happened; thoughts, feelings, experiences that have moved and inspired, people that have come and gone, challenges; as well as, present life, dreams and future longings….followed by an extended, guided deep relaxation (Yoga Nidra). Tea will be served!
Some of the many benefits of this relaxation include: integration of body and mind, inner peace, stress-reduction through mental, muscular and emotional relaxation, rejuvenation of the nervous system, improved circulation, strengthened immune system, lowered blood pressure, and a general sense of well-being.
Please pre-register below:
Deep Rest fee: $40
Bring a friend: 2/$70