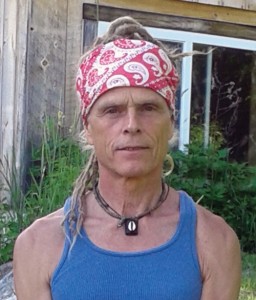 STEPHEN BETHEL – Bethel has been teaching yoga since 2005. He was trained by Sharon Gannon and David Life in the Jivamukti School and became an advanced certified teacher in 2009.  He is the owner/operator of Bethel Farm in Hillsboro, NH–offering yoga classes, retreats, teacher trainings, and fresh organic produce to the community.
JEANELLE BOYER – Known for her "contagious joy", Jeanelle Boyer is a yoga instructor, adventure athlete and lover of life. Within every person is an endless well of bliss and love, and Jeanelle enjoys guiding people through uplifting yoga experiences that remind individuals of their light within. As people connect back to that love within, fear melts away and compassion for all beings naturally arises. Jeanelle began practicing yoga in 1998 and has been teaching since 2005 after completing her 200 hr YTT at Kripalu. Her teachings are influenced by many amazing teachers including Shiva Rea, Desiree Rumbaugh, Seane Corn, Yoganand Michael Carroll, Saul David Raye, David Newman and many others. Jeanelle's classes range from vigorous and playful vinyasa flow to very mindful, meditative practices and deeply restful experiences such as Yoga Nidra. Infused with joy, each class is truly an experience… a loving exploration of all the different aspects of self. Jeanelle is also very interested in nutrition and holistic wellness and is currently teaching courses in the Health Science department at Keene State College.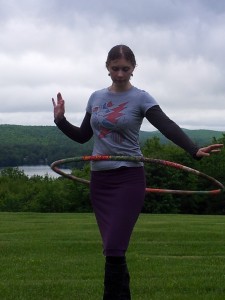 DEBORAH CALLAHAN BUFFUM  Deborah developed an interest in the healing arts, music and nature very early in life. She has always had the inclination towards keeping the world a vibrant, joyful and inspiring place for all of us the learn, love and grow.  She became certified to teach yoga in June of 2009, completing her training at the Stewart Mineral Springs near Mt. Shasta in northern California with School Yoga Institute .  She has taught yoga at local gyms, wellness centers, music festivals and local yoga studios. Her approach to teaching is very personal, individualized and light-hearted. Trained in the classical styles of Sivananda Hatha and Ashtanga Vinyasa flow yoga, Shamanic healing of Central and South America and influenced by the Jivamukti style of yoga, her classes are ever-evolving and universal. All are welcome.
Deborah also is an avid hooper and hoop maker. She has blended this passion into her yoga practice, offering yogic style hooping instruction. She custom creates all the hoops she uses in her classes and practise, each one a unique work of art unto itself, wrapped in soulful and colorful fabrics.
Deborah received her Reiki II Attunement in the Traditional/Usui lineage from Gretchen Carmel in August 2014. She offers Reiki sessions by appointment.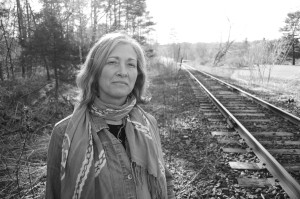 GRETCHEN CARMEL (aka Rajeshwari, RajiMa, Raji) – Gretchen began to meditate at a very early age, connecting with the Divine. It was where she was happiest. As a teenager, she began to explore movement of the body, the strength of the physical and creative expression through dance. Another form of connection. Gretchen pursued the arts and graduated from SUNY College at Purchase with a BFA in Dance Performance and went on to dance professionally with The Southwest Chamber Ballet, The Contemporary Ballet Company, Dance Theatre of Long Island, Human Movement Dancers and various other independent choreographers, as well as, choreographing and showing her own work in the New York area.
Wanting to continue a physical practice but searching for a healthier lifestyle, Gretchen was certified as a Kripalu Yoga Teacher in 1993. Her path unfolded and lead to other certifications as a Vinyasa Flow Yoga Teacher, Phoenix Rising Yoga Therapist and Traditional/Usui Reiki Master. In 2003, she began her journey as a yoga studio owner and opened The Yoga Space, in Keene, NH.
It was during a Sanskrit Mantra Workshop at Kripalu Center for Yoga and Health in Stockbridge, Mass. in 2006 that Gretchen was graced and blessed to meet her Guru, Namadeva Acharya (Thomas-Ashley Farrand).  This was a time of major importance and initiation in her life. He quickly became her spiritual teacher, mentor and close friend. From this relationship, Gretchen was given many spiritual initiations in the form of energy transmissions, teachings on mantra and its application to life situations and teachings of vedic ceremony, assisting Namadeva in pujas/yajnas at Kripalu and various other centers in the U.S. She became a certified Sanskrit Mantra Teacher, and was initiated into The Jyoti Order, certified as a Pujari and ordained as a Vedic Priest before Namadeva Acharya's passing in 2010, all honoring his lineage and Sanatana Dharma Satsang. She has also received many spiritual initiations from Namadeva Acharya's Guru, Sadguru Rama Mata, widow of Sadguru Sant Keshavadas. To these experiences, she is forever grateful, as they create the basis for her dedication to the yogic path.
In addition to Gretchen's teachings at The Yoga Space, she shares her wisdom with workshops and retreats annually at Bethel Farm Yoga  & Living Arts Center, Kripalu Center for Yoga and Health, as well as other yoga studios/festivals/retreat centers. She is the founder/director/senior facilitator of the 200-Hour, Yoga Alliance Certified, Mantra Teacher Training & Study Immersion offered in Keene, NH and Blue Spirit Costa Rica.
Currently, Gretchen is the owner/director of The Yoga Space in Keene, is on the faculty of Moco Arts where she teaches ballet and modern dance and continues her most precious journey as a mom with her two boys, Maxwell and Noah.
Gretchen holds a vision of compassion, healing and peace for our planet. She brings to her teaching a high level of commitment, love for her students and infuses her classes, workshops and retreats with the joy of mantra. She thanks all who help allow this vision become a reality.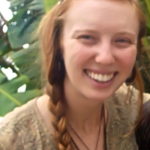 KELSEY HIGNEY (Shakti) – Shakti was introduced to yoga through the process of classical dance training, enjoying the synthesis of stillness, balance, and movement. She came to know the yogic teachings of Swami Sivananda and the philosophy of vedanta while attending college in San Francisco. What began as a casual introduction to meditation flourished into a journey for truth and unity. Upon receiving her B.S. in Zoology from San Francisco State University in 2014, Shakti pursued her training at the International Sivananda Yoga Vedanta Teachers' Training Course in Rudraprayag, India. Since then she has taught asana classes in India, Nepal, California, and Quebec. She is guided by the 5 points of of a yogic lifestyle as taught by Swami Vishnudevananda.
Shakti has also worked as a naturalist, conservationist, and wilderness ranger. She is currently an Environmental Studies Master's student with a concentration in Conservation Biology at Antioch University New England. Through conservation of wildlife she hopes to create greater harmony among all beings. She consciously seeks to integrate a sense of oneness with nature and spiritual practice.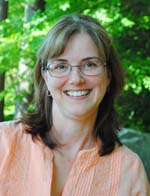 ANITA KINTISCH – Anita came to yoga in 2004.  After several years of attending classes, she decided to go deeper into yoga and began her 200-hour training in Classical Yoga with the YogaLife Institute in Devon, PA.  She completed her certification in 2007 and is currently enrolled in the 500-hour program at YogaLife NH in Exeter, NH.  She lives in Keene with her husband, teenage daughters and the family dog, Phoebe.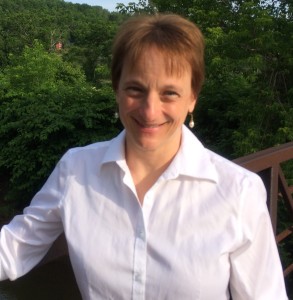 HEIDI RINEHART – Heidi has enjoyed a life full of physical vitality.  In 2007 a painful imbalance in her body prompted Heidi to try yoga.  Within a few sessions her pain was gone, within a few more the flexibility of her youth was nearly restored, and within a few more practices on the mat, she began to sense the immense potential of yoga.  This was not just exercise!
Seeking a life of balance and wholeness, Heidi sees yoga as a perfect metaphor for life off the mat.  Developing strength and flexibility, balancing effort and ease, mindful intention and surrender in this moment – all wonderful explorations for yoga and life.   And Savasana…an opportunity to just be.
Her practice and teaching seek to integrate mind, body, heart, breath and spirit in a vibrant journey of gratitude and being fully alive.  She has completed her 200-hour yoga teacher training at Kripalu Center for Yoga and Health.
Heidi lives in Keene, where she practices obstetrics and gynecology at Cheshire Medical Center/Dartmouth Hitchcock.  She is married and has 3 children, ranging in age from tween to young adult.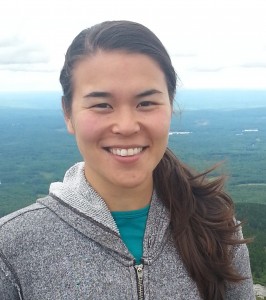 MALI SHIELDS – Mali Shields moves through life with a playful and attentive attitude. Since coming to yoga in 2010, she has investigated and integrated a mindful way to help the body move on and off the mat. In 2014, she completed her 200-hr Yoga Teacher Training at Bethel Farm in Ashtanga Vinyasa Flow and Sivananda Hatha Yoga. Since then, Mali has developed a practice for all bodies and levels that incorporates a safe space to help nourish the mind, body and spirit. From October 2016- May 2017, she completed her 200-hr Mantra Teacher Training studying under Rajeshwari Gretchen Carmel, deepening her understanding and practice of Sanskrit mantra through the lineage of Namadeva Acharya (Thomas Ashley-Farrand). Since then she has been exploring welcoming ways to blend a spiritual and physical practice for all students.
Mali currently lives in Spofford, NH where she relishes the grounding effects of nature and outdoor adventure. When she's off the mat, she spends time exploring other modalities of movement such as acro yoga, rock climbing, and slacklining.
AMANDA TOLL – Amanda believes full heartedly that yoga is a path to enlightenment (the realization of the interconnectedness of all beings and things) through compassion for all beings human and non-human alike.  Amanda has over 500 hours of documented teacher training. In the summer of 2011, Amanda completed the 200 Kripalu Yoga Teacher Training in Lenox, MA. In May 2013, she went on to complete the 300 hour Jivamukti Yoga Teacher Training studying daily and directly with Jivamukti Yoga co-founders Sharon Gannon and David Life. In July 2013, she completed David Swenson's Ashtanga Yoga Teacher Training in Burlington, Vermont.  
Amanda is deeply grateful to her teachers Nancy Polacheck, Sharon Gannon, and David Life. They have taught her that true happiness comes from selfless service, and the importance of dismantling the present culture of domination through unconditional love. She is also very thankful for the amazing yogis & yoginis that attend her classes, they consistently inspire her to try and be the best yoga teacher she can be. Amanda's classes are designed to give people a holistic experience that nurtures the body, mind, and soul through pairing yoga asanas alongside elevated intentions, chanting, skillful assists, and yoga philosophy. Amanda has been practicing yoga for over 15 years and is so excited to be part of The Yoga Space teaching team.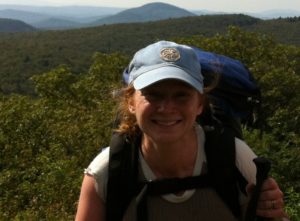 AMY TRIPPODI – Amy has lived in the Monadnock region for almost 30 years!  Yoga has come in and out of her life since she was a child. Last year she became a certified yoga instructor. Amy is a mother of three, enjoys singing, hiking and has a BSW and M Ed with certifications in elementary and special education. Whether she is in her classroom or teaching yoga, she strives to make her students feel safe, nurtured and successful.  Through her gentle approach, yoga becomes accessible for beginners or those insecure about their ability, and allows more advanced students to go deeper into their practice.