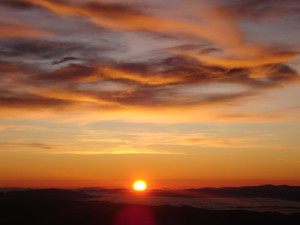 6AM Early Morning Flow~A Commitment to Self, 9/9/15
Starting the day with gratitude and a sense of wonder.
A warm, humid morning, embracing the sweetness, the color, the candlelight and fellow yogis at The Yoga Space for 6am Early Morning Flow. Prana life force energy at its peak.
The mind is quiet and the body ready to assimilate change.
Filling the body/mind with pranayama, the space between breaths, the fullness of possibility. Body and mind merge with spirit and the physical body begins. Eloquent, gentle, still, strong, flow, breath. Effort and surrender, we unravel thoughts and embrace a new day.
Stepping outside, sun just rising, casting a glow. A shift of awareness and magic welcome.
Thanks Kat for a beautiful class!